Effect Advisory International is a management advisory business based in Dammam and the U.K. We support our Clients in economics & regulation, and in transport advisory
We are wholly Saudi owned and have served clients in the G.C.C. region since 2003. We pride ourselves on seamlessly fusing international technical capability with a firm understanding of the local environment and its requirements.
We see ourselves as a forward looking group of passionate professionals with the relevant experience to match.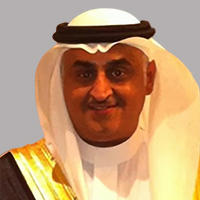 Why choose us
Transport Advisory
Consulting
Our Transport Advisory sector was established in 2008 and offers a broad range of support services across aviation, maritime & ports, public transport (bus), rail & road modes and a transport planning & logistics service which covers them all.
Strategy Advisory
Consulting
Our strategy advisory sector, formed in 2016, supports public & private sectors in a variety of areas including policy formation, comparison & review and the implementation of strategic initiatives.
Our mission
We are committed to delighting our Clients and have supported public and private sector businesses throughout the region. Our services include traditional consultancy & studies, provision and management of experts to government bodies & agencies and providing financial advisory & investment facilitation especially for small and medium sized enterprises.
Our Experience
Strategy Advisory
96%
Transport Advisory
97%