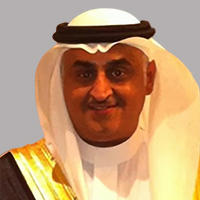 Welcome to Effect Advisory International's website.
We consider ourselves highly privileged to be a Saudi firm in this exciting period of change, modernisation and development within the Kingdom. We greatly enjoy supporting the Vision 2030 programme which seeks to transform our society as well as our economy.
The advisory business is one in which Saudi firms are typically under-represented. We will play our part in changing this by bringing in leading international technical experts and by transferring their knowledge to young Saudis to help bring about a bright and dynamic future for the Kingdom and its people.
I hope you enjoy our website and please let me or my team know if we can support you conceive, develop or implement your plans, duties and responsibilities.
Ra'id Al Rahmah